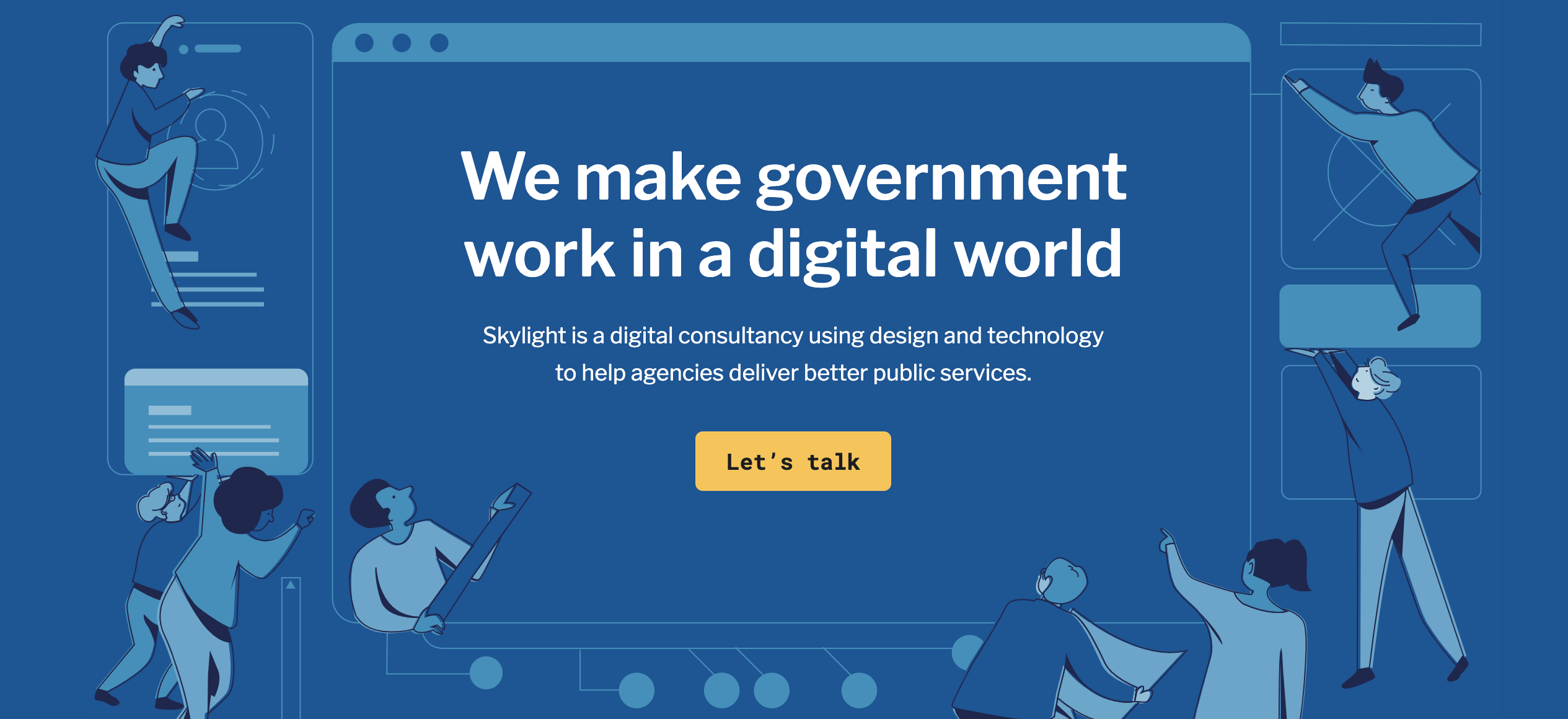 Our hero banner helps present our overall mission and includes a call to action in order to engage our audience. It contains a large background image with text and a button. For digital formats, we typically use sentence case for capitalizing headings.
In online advertisements, we aim to clearly communicate our message and convince our audience to interact further. We use minimal text, graphic elements, and a call to action to help create a visually balanced design.
Internal promotional material
From our Speaker Series to our Personal Growth Share Outs, Skylight hosts a number of internal events. We want to create engaging internal communications — not only to ensure that team members know what to expect, but also to get them excited about attending.
External promotional material
We tailor our external promotional material to different audiences. For prospective employees, we want to provide a brief, clear header and an engaging visual element that interests our audience enough for them to find out more information.
Our business card communicates important information to our audience, emphasizing Skylight's logo and the employee's name. We use Roboto Mono font for the email, telephone number, and our website.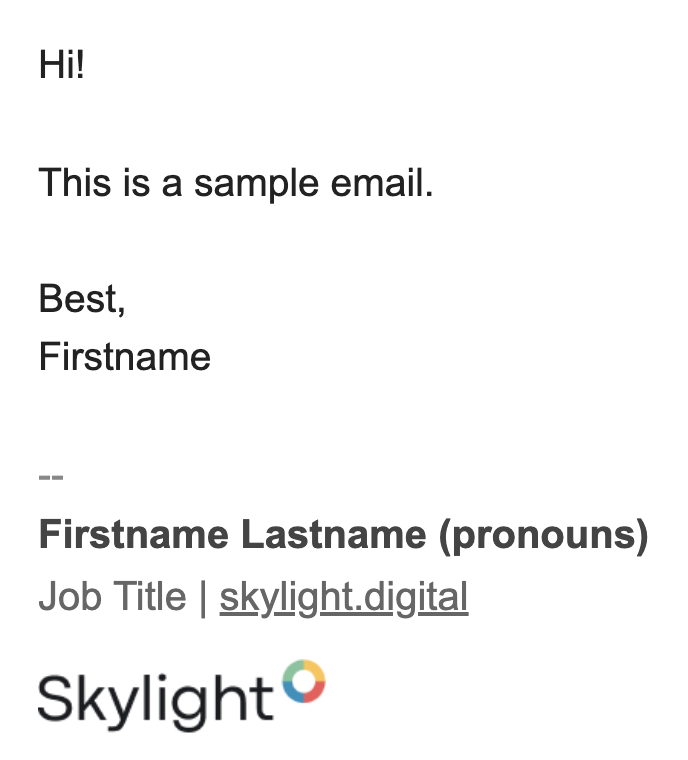 Our email signature is simple, informative, and reflects Skylight's branding. We include only the most important pieces of information — name, job title, our website, and our logo.
To use the email signature, copy and paste it into your Gmail email signature from this template: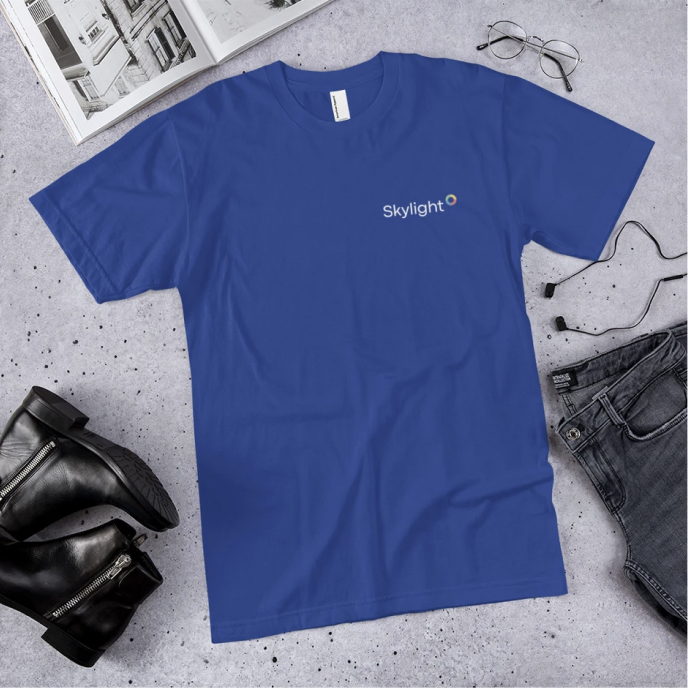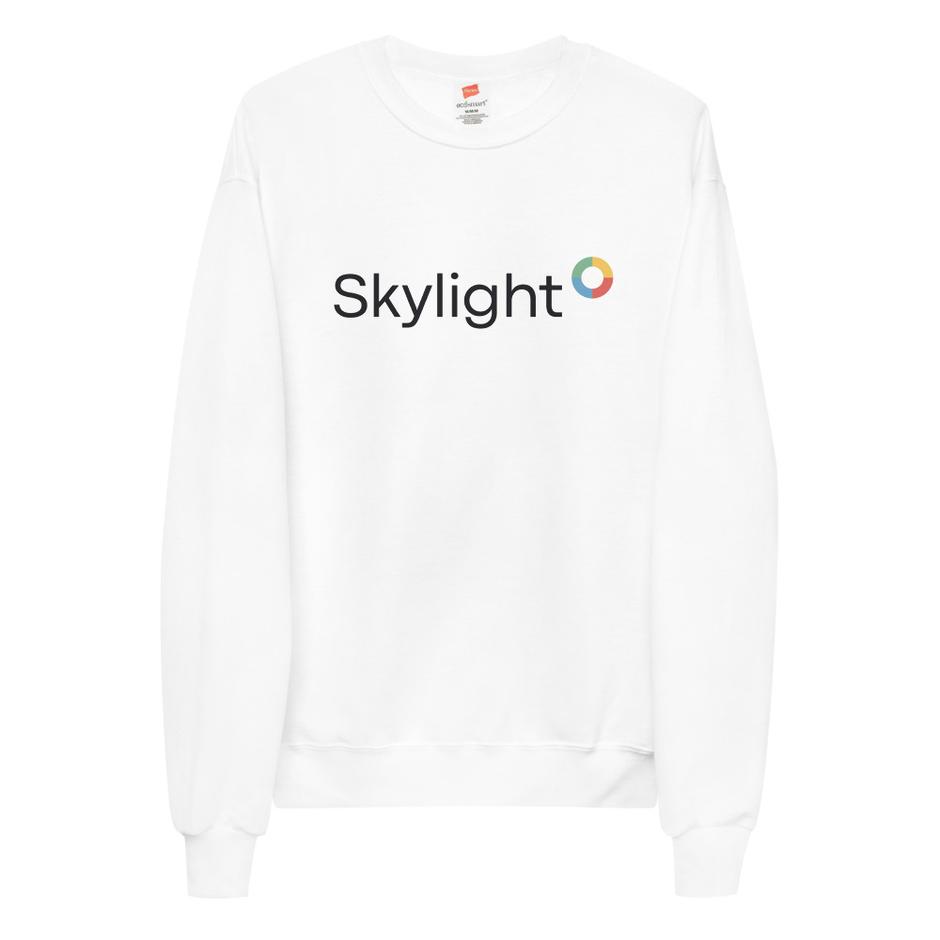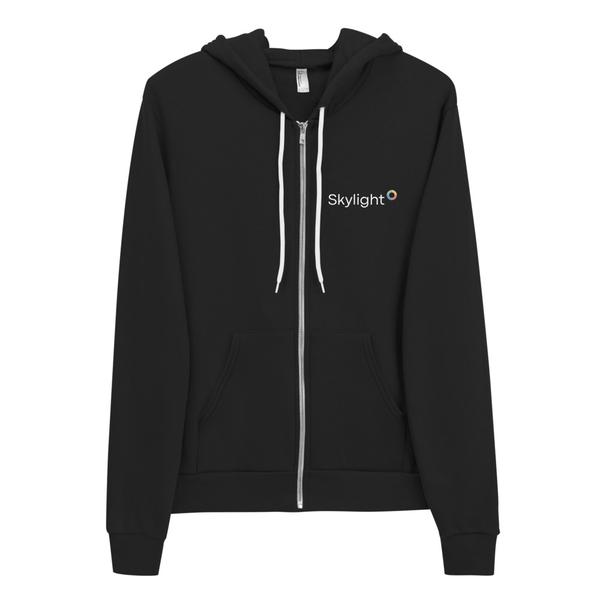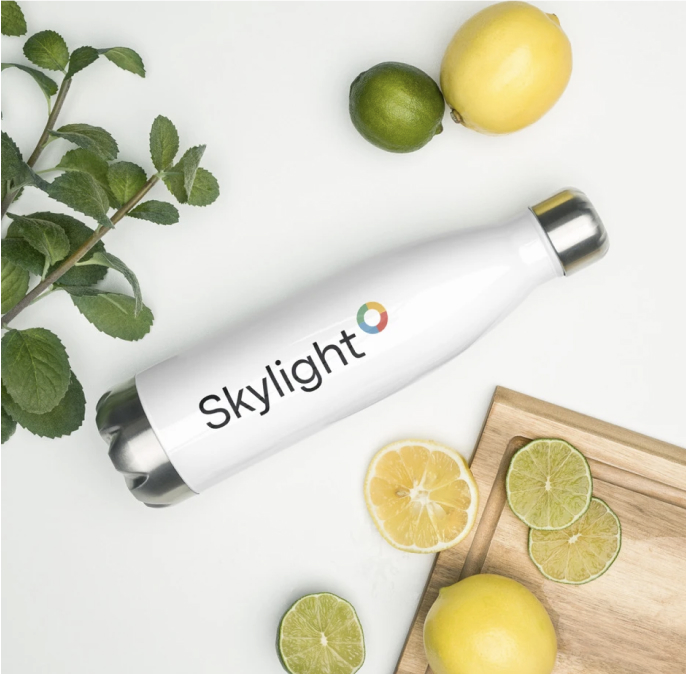 We love creativity when it comes to helping people display their Skylight pride through merchandise. Just make sure you keep the logo as-is and maintain the brand voice with any custom graphics.
There'll be some instances where the full five-color version of the lockup can't be printed (e.g., engraving). In these cases, use the one-color logo.